The southern states of America have such a renowned culture – from southern friend chicken, cowboys and country music. However what has been over shadowed until summer 2018 was southern state style – especially for womenswear.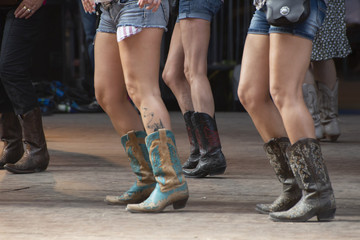 Cowboy Boots
Go all out and purchase a pair of calf raising leather boots teamed with a denim skirt or tea dress! Or you opt for point toed, ankle height heeled boots for a more everyday wearable look.
Cowboy Hat
I mean…you just have to!
Denim
Skirts, jeans jackets…make denim you must have this summer! White and blue denim are key in this trend.
Dior Saddle Bag
The dior saddle bag made a debut on all the 'It' girls arms in the late 90s. In 2018 Dior made the bag a comeback on the runway. From the revived 70s style patchwork to beaded – all the bags no matter which fabric and pattered featured the gold D-ring hanging from the strap.
Belts
Large buckle western belts can change an entire look. Pairing with low rise jeans or on top of floaty, tea dress. From black, brown and white.
Suede & Leather Jackets
These can pull an outfit together – for evening pull a leather or suede jacket over your tea dress or denim skirt and white tshirt combo!